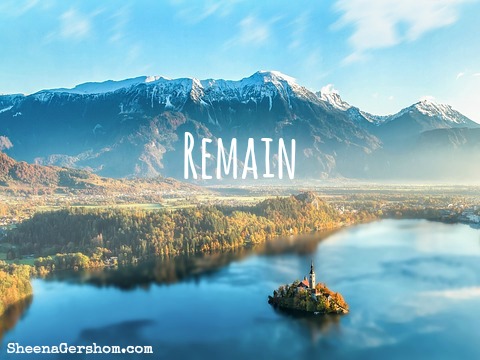 We're 2 months and 10 days into the "new" year. The novelty of a fresh beginning has worn off, and so have many plans, goals and resolutions.
The one thing I wanted for 2017… was that it wouldn't be a repeat of 2016. (Strange, I know!)
Last year was a roller-coaster ride that I didn't quite enjoy at all. My husband was deputed overseas, the kids faced numerous health issues, and I honestly struggled on a daily basis.
For months I wrestled with God as desperate prayers remained unanswered. I'm ashamed to admit, at times I felt God was determined to make my life miserable.
But something beautiful did come out of all that brokenness and pain…
I drew closer to God than ever before.
When nobody else could help me, I realized it was God I truly needed.
The words, "Lord, I need you… Help me. I can't do this without you…" became my constant refrain. Life did not magically become easier. But I did become more aware of God's presence on a day to day basis, and my prayers transformed into a never ending conversation with Him.
Late last year, when I asked God what He wanted from me in 2017, He gave me the word "Remain".
I had been busy striving hard, using every physical, emotional and spiritual muscle I possessed… but all God needed from me was to simply remain.
Remain in His presence…
Remain in His will for our family…
Remain in constant communion with Him…
Remain in His Word…
Remain steadfast in faith…
Remain His daughter…
Remain in His unending love for me.
My husband is still away at work, the boys are still a handful, and I still struggle to do it all.
But through it all, God's been faithful.
His grace is always enough. His love is all we need.
I am the vine; you are the branches. If you remain in me and I in you, you will bear much fruit; apart from me you can do nothing. – John 15:5
---
Sign up here to have new blog posts delivered directly to your email inbox.
You can also follow along on Facebook and Twitter.
---