Hi there! Welcome to "An Imperfect Life …made perfect by Grace"! So glad you stopped by. I'm Sheena – Christ-lover, happy housewife and mother of 6-year old triplets Jason, Jon & Judah. 
Me & the Hubby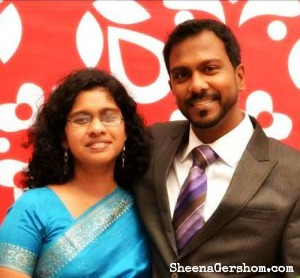 I am an ex-software engineer from South India whose life turned right side up when I gave birth to triplets.  "An Imperfect Life" is my attempt to document my day to day experiences as I enjoy the ride of my life as a stay-at-home wife and mom.
The Trio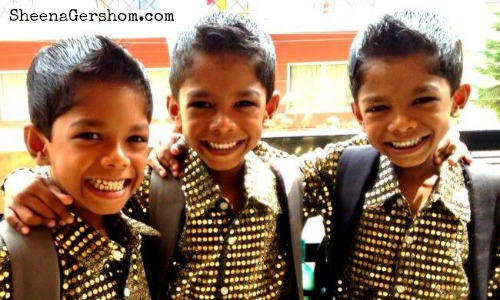 My life is far from perfect but I'm learning everyday that no matter how hard I try… only Jesus Christ can perfect it. I believe that "God will perfect that which concerns me" (Psalm 138:8) and "In my weakness, God's strength will be made perfect"  (II Corinthians 12:9).
What you'll find here is a tapestry of real life stories and inspiration from the Bible that I hope will encourage you in your daily life. I pray this blog is a blessing to you. Have a great day and God bless you!
Feel free to connect with me on Facebook and Twitter. You could also sign up to to receive new blog posts by email.
If this is your first time here, you may want to check out these posts: