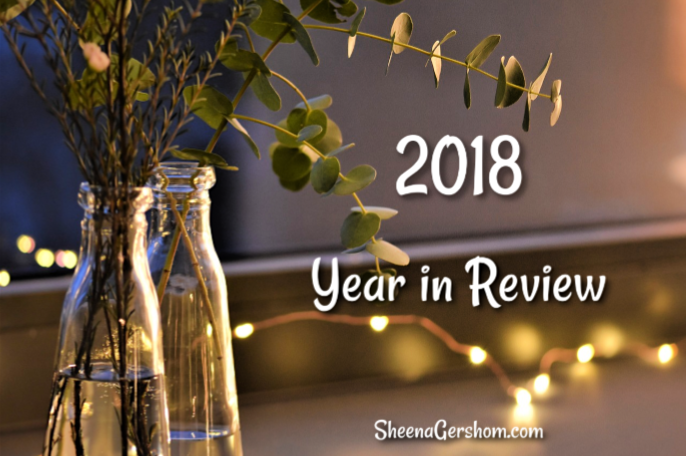 And… another year comes to a close!
It always amazes me how slowly each day drags on (especially the hard ones) and yet, the years are flying by. My boys are tweens now and I can't believe how quickly they're growing up. I'm all the more determined to make memories that matter and cherish the little things.
I'm reflecting over the year gone by with the help of 3 questions I stumbled upon a few years back. It really puts the year in perspective and helps me start the new year on the right foot.
1. What made you happy in 2018?
We spent more intentional time together as a family than the years before. We took a week-long road trip in April that covered a bird sanctuary, botanical gardens, historical monuments, dams, a national park, a beach and a hill station!
The time we spent with the kids has opened up room for meaningful conversations and some amazing discussions on a range of topics – from the Bible and the world around us, to good manners and why things work the way they do.
2. What made you sad?
My husband endured a couple of health setbacks this year that were frustrating for him. He is not someone who can be grounded at home for even a couple of days, so this was really difficult for him.
Seeing my husband in pain was difficult, but I was so grateful for all who stepped in and assisted us in every possible way. We had family and friends who supported us in prayer, took care of the kids, ferried us around, cheered us up with their visits, encouraged us and helped my husband get back on his feet.
3. What are you proud to have accomplished in 2018?
Honestly, I felt like a failure in many areas of my life.
I didn't read as many books of the Bible as I had originally planned.
I blogged only thrice this year.
I didn't go on any dates with my husband.
I barely spent any one on one time with the boys.
And… I didn't get my driving licence!
But this question really made think, and I did come up with something… 3 things, in fact! 
Regular exercise. My husband's unexpected injury earlier this year opened our eyes to the need for fitness in our daily lives. My workouts are usually just 20 minutes or so, but I'm happy this has become a regular habit I can sustain in the long run.
More reading. I've been able to read more than the years past. I intended to read just 10 books this year, but ended up reading 26!
Re-educating myself. I was able to re-learn a bit of swimming this summer and overcome my fear of the water. I also dusted off my piano notes and played a few simple pieces I learnt decades back.
The progress I made was partially due to my 90-day goal setting process, but also because I chose to make time for the things I enjoyed (without feeling guilty).
2018 had its highs and lows but there are many things I'm truly grateful for.
The kids' good health this year, when compared to years past.
A marriage that weathered the storms and came out stronger.
Seeing the kids grow into unique personalities with different interests.
Family and friends we can always count on.
Opportunities to grow spiritually and serve through our church.
I'm sure 2019 will have it's own ups and downs, but I believe the Lord who goes before us is able to keep us till the end.
Now unto him that is able to keep you from falling, and to present you faultless before the presence of his glory with exceeding joy, To the only wise God our Saviour, be glory and majesty, dominion and power, both now and ever. Amen. – Jude 1:24-25
How was your 2018?
---
Sign up here to have new blog posts delivered directly to your email inbox.
You can also follow along on Facebook and Twitter.
---