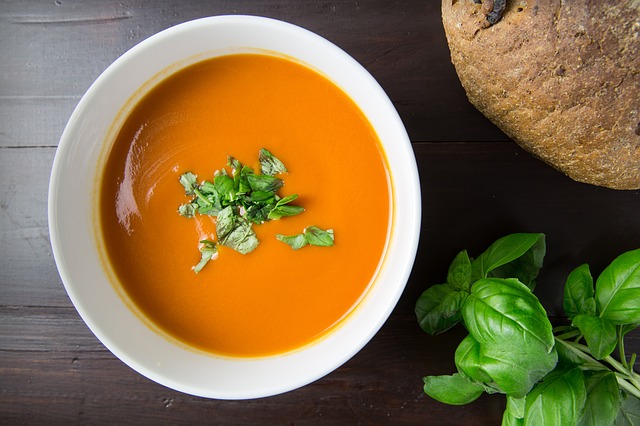 "…like Esau, who sold his own birthright for a single meal." – Hebrews 12:16b
I've always been confused with the story of Esau selling his birthright to Jacob.
I mean, this guy was famished…
A humane person would have fed him without expecting anything in return… but Jacob didn't!
Jacob demanded Esau's birthright in exchange for a bowl of lentil stew.
That was just such a mean thing to do!
But why was Esau giving up his birthright such a big deal?
And how does it apply to us in the 21st century?
Google tells me the definition of the word "birthright" is, "a particular right of possession or privilege a person has from birth, especially as an eldest son."
Well, given the customs of ancient Israel, I can understand that the eldest son had special privileges (even if he was born mere seconds before his twin brother).
Did Esau understand the enormity of what he was giving up, just to satiate his momentary pangs of hunger?
(He gave up his inheritance for a measly bowl of sambar?)
Do I understand what I'm giving up, when I choose to give in to negative feelings and temporary pleasures that might displease God?
I admit…
I've given up peace of mind by harboring bitterness.
I've trod on healthy relationships because of the need to win an argument.
I've sold my happiness by giving in to anger.
I've jeopardized friendships by the need to have my own way.
I've trampled on my identity as a daughter of Christ by giving in to willful sins.
I'm guilty of giving up long-lasting rewards for temporary gratification.
As children of God, born again into His eternal kingdom, we have quite a few birthrights too…
Abundant Life – "The thief comes only to steal and kill and destroy. I came that they may have life and have it abundantly." (‭‭John‬ ‭10:10‬)
Eternal Peace – "Peace I leave with you; my peace I give to you. Not as the world gives do I give to you. Let not your hearts be troubled, neither let them be afraid." – John‬ ‭14:27‬
Everlasting Joy – "…And do not be grieved, for the joy of the Lord is your strength." – Nehemiah‬ ‭8:10‬
Are we consciously holding on to our birthright? Or are we giving it up for things that might satisfy us for the time being?
Let's not sell our birthright to enjoy a single meal… or give up eternal promise for temporary pleasure.
It's easier to give into the moment, but it's more rewarding when we hold on to the promises of God and await our inheritance from Him.
"Blessed be the God and Father of our Lord Jesus Christ! According to his great mercy, he has caused us to be born again to a living hope through the resurrection of Jesus Christ from the dead, to an inheritance that is imperishable, undefiled, and unfading, kept in heaven for you…" (1 Peter 1:3-4)
---
Sign up here to have new blog posts delivered directly to your email inbox.
You can also follow along on Facebook and Twitter.
---