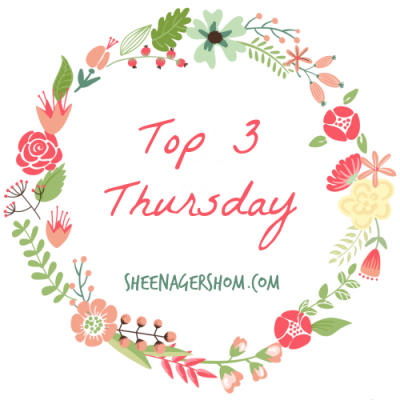 I've completed quite a few online Bible studies over the past few years. I thought I'll document them here on the blog should any of you be interested in them, as well.
The beauty of an online Bible study is that I don't have to go somewhere to do it – I can follow the given plan right from the comfort of my own home. And that's another benefit – that somebody else already plans out the portion of Scripture to be read each day.
Without dragging it on any further, let me list down 3 of my favorites.
I discovered Good Morning Girls (GMG) way back in September 2011, and I've done every one of their studies since then. I simply love their free reading plans and study guides. I also have to mention that the ladies behind this site are just ordinary women like you and me… but they love an extraordinary God, and give their all to serve Him.
You can check out all the times I've raved about GMG here. I am SO stoked about their new #YouAreLoved study that begins Monday! Come join us?!
In between my GMG studies, I've also done a couple of life application Bible studies written by Darlene Schacht. Her Ruth and Esther studies have been very insightful, and I'm hoping to dive into Philippians too in the near future. All 3 Bible studies are available free for Facebook fans of Time-Warp Wife.
I've also completed a couple of studies with Hello Mornings in the past. I just checked their
schedule
and found they have a new study beginning next month. They also provide accountability groups to help you make the most of your mornings with quiet time, planning your day, and exercise.
So, have you tried out any online Bible studies? Which is your favorite?
—————————————————————————————————————————
Sign up here to have new blog posts delivered directly to your email inbox.
You can also follow along on Facebook and Twitter.
—————————————————————————————————————————