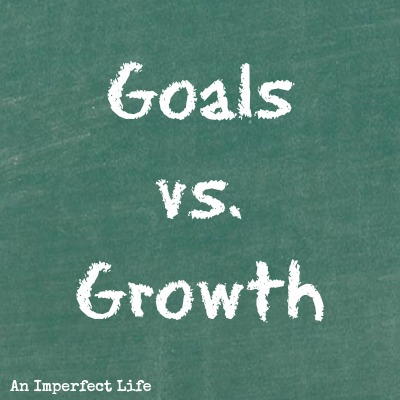 Earlier on the blog, I wrote about how we need to be more growth-oriented than goal-oriented.  Today's post is about the importance of growth and a lesson I learnt from the Bible.
During my Good Morning Girls study, I came across the parable of the minas in Luke 19.  In this parable, ten servants were given a mina each and asked to engage in business until their master returned.  On his return, the nobleman obviously wanted to know what each servant had gained by doing business.  Well, one servant made 10 more minas and another 5, but there was one servant who showed no increase because he did no business!
The first two servants were commended and rewarded for their growth, while the third servant did nothing and was chided.  The first two servants put their minas to good use and showed a profit/increase.  The third did not!
This made me think of the gifts, abilities, talents and skills God has given me.  Am I using my gifts?  Am I improving my skills?
Use your Gifts
What gifts do you possess that you know are God-given?  Have you put them to good use?  For example, if you have the gift of intercession, have you prayed for someone in need lately?
Improve your Skills
What skills has God given you that you need to improve on?  Let's say you're good at writing… what can you do to improve it?  Can you read more articles about the art of writing, brush up on your grammar or practice writing a little something everyday?
Don't be Afraid
The third servant was afraid and therefore, didn't put his mina to use.  Perhaps he thought if he invested it, there was the risk of losing his investment altogether.  But the truth is that he should have obeyed his master who specifically said, "Engage in business."
What has God told you to do that you've been dodging?  What is hindering you?  Is it fear?  I love how Jon Acuff says "Punch fear in the face!"
The fact remains that if God has asked you to do something, He will also give you the means to do it.  There is no need to fear when God is near!
Until He Returns
The servants who were diligent when the master was away were rewarded when he returned.  We have a King in heaven who will be returning to rule one day.  Are we diligently engaging in business until He returns?  Do the activities we engage in build us up or wear us down?
We all have a purpose in life.  And if we are not moving towards it, we are not growing.  If we don't utilize our gifts and skills to accomplish our life purpose, why exactly did God give them to us in the first place?  When God returns, will we be able to show a good return for His investment in our lives?
Take a few minutes today to think about the gifts and abilities you've been blessed with.  Pray about how you can put your gifts to good use and improve your skills, and then go do it!
I still have a bit more to share.  I'll wind up this impromptu series next week!
—————————————————————————————————————————
Sign up here to have new blog posts delivered directly to your email inbox.
You can also follow along on Facebook and Twitter.
—————————————————————————————————————————