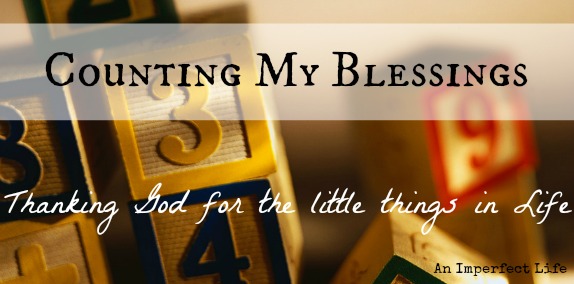 So here I go again, sharing all the good things (and bad) I am grateful to God for.  If you'd like to know more, check out these blog posts on why I do it and how to get started.  Care to join me on this journey of intentional thanksgiving?
1236. The way God interrupts my well-laid plans :).
1237. Jason's confusion about marriage, "Mama, we're 3 boys. Then how can we get married?!"
1238. And Jon's whiny retort, "But I don't want to get married!"
1239. My husband crafting origami butterflies for the kids to take to school.
1240. My mother's insistence on doing all the work at home, every time she visits.
1241. Sickness and healing.
1242. The way Judah finished his writing practice work, walked up to me and said, "Here, your majesty!"
1243. A stocked freezer – thanks to my mother and grand-aunt.
1244. God's grace – always overwhelms me.
1245. The typewriting classes I took a decade ago.
1246. The way the tiny details of life fit into God's master plan.
1247. The convenience of booking travel tickets from home.
1248. Judah unintentionally falling and hitting his head.  Poor fellow.  But he does make me giggle with his antics.
1249. Family play time.
1250. The peace of God that defies logic at times.
Are you in the habit of counting your blessings?  I mean, literally counting them 1, 2, 3… Would you consider joining me on this journey?  Would you dare to live fully, right where you are?
To have new blog posts delivered directly to your inbox, you can sign up to receive them by email.