The grass is greener where you water it.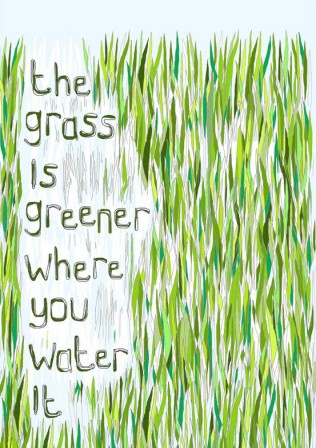 Photo Credit: Pinterest
A great reminder to water my own grass and be content with it… rather than find the grass greener on the other side!  Do you relate with this?
If you don't want to miss a future post, you can sign up to receive new blog posts by email.