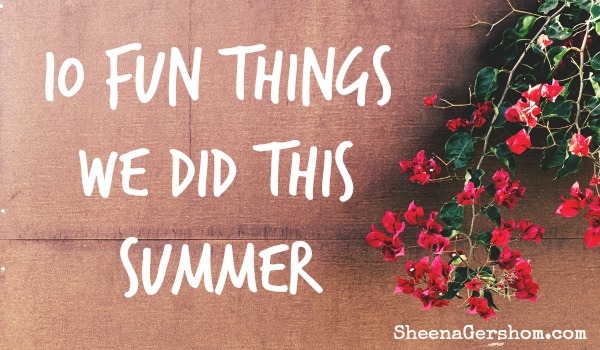 It's been 5 weeks since school reopened for our boys.
We're back to waking up early, tighter schedules, packed lunches, homework, and early bed times.
Saying it's a whirlwind, is putting it mildly… 😀
Although we prepared for the transition from summer to school, it has hit us pretty hard and we're only now getting used to the new routines.
The summer feels long-gone already. But before I push the events of this summer back into the recesses of my mind, I wanted to jot them down here, and relive those memories once again.
We intentionally took time off from the daily monotony this summer, and truly enjoyed ourselves as a family. And we didn't even have to leave the city to do it!
So, here are the 10 fun things we did this summer… in no particular order.
1. A Week of Worship, Word & Prayer
We started the summer off with a week of fasting and prayer at church. We had some amazing speakers throughout the week. It was refreshing to spend everyday worshiping and learning together in the presence of the Lord.
2. Bob Fitts Concert
We also had Bob Fitts leading worship throughout the same week. Apart from the regular worship sessions, we also had a special concert the evening before Easter. I was personally inspired by the way Kathi Fitts stood alongside her husband, supporting and serving him as He served God.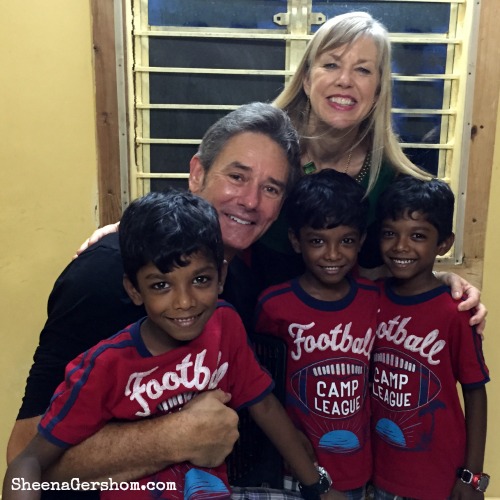 At the end of the concert we got to meet the couple in person and get our CDs autographed! 🙂
3. Vacation Bible School
No summer is complete without VBS at church. This was the second year our kids got to attend, and they loved every minute of it! The theme this year was putting God's love into action which was emphasized through music, dance, stories, skits and crafts.
4. The Avengers Movie
We're all superhero fans in the family, so once we knew the second Avengers movie was out, we had to go see it. I did a background check on the movie to ensure my 7 year olds could watch it. Captain America disparaged any foul language in the movie and the Indian censor board did a good job of bleeping them out too!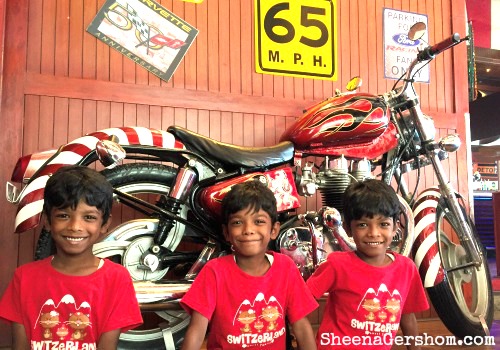 After having their fill of popcorn at the movie, the kids browsed around the mall for a little while. They couldn't resist going in to see a cruiser that was displayed at a TGIF outlet.
5. Bowling
May Day was fun as we all got a day off work. We met friends at the bowling alley and had a good time. This is only the second time I've been bowling in my entire life, and I'm absolutely no good at it! 😀
The kids had a lane for themselves, and they had a blast too. They followed it up with a quick detour to play a few video games, and then we all headed out for a nice meaty lunch.
6. Metro Ride
We've never been on the metro in our city, although it's been operational for a couple of years. We decided a metro ride would be the perfect way to end the day out. The kids loved every minute of the ride, and surprisingly, so did I.
7. Auto Show
With a husband and sons who are crazy about bikes and cars, they'll find every excuse to drag me to interesting events across the city. In this year's auto show, we got to see a bunch of vintage cars and other fancy automobiles.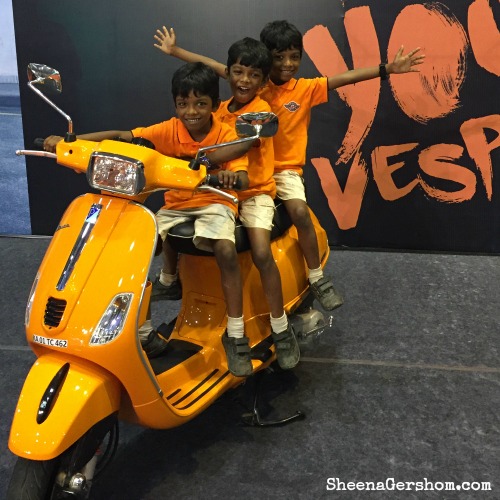 The highlight of the evening was a bike stunt riding team that kept our adrenaline high for almost an hour.
8. Football Camp
My husband is a huge football fan who never misses a chance to better his game. Since the kids' school had a football camp this summer, we enrolled all three of them for just two weeks.
Jason, Jon and Judah learnt the basics of how to kick, tackle and pass the football. There were quite a few falls and bruises, but they are learning to take it in their stride.
9. Couple's Night Out
For the first time since our wedding 8 years back, my husband and I left the kids at home and spent 24 hours by ourselves. My mother was visiting, so we knew the kids were in good hands.
We checked into a nearby hotel and spent quality time together. We did find it a bit weird at first – not having kids around to correct, convince or comfort… But we soon got used to it and enjoyed our 24 hour getaway.
10. A Day at the Pool
Since we did take a day off as husband and wife, we didn't want the kids to feel left out. The very next week, we headed back to the same hotel, kids in tow.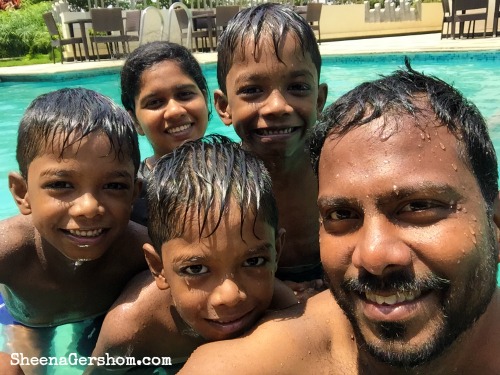 We spent the majority of the day at the pool, taking a break only to have a nice buffet lunch. The kids loved the water, and even put up with my feeble attempts to teach them swimming.
It was a lovely summer, probably the best we've ever had. A big chunk of our fun time was spent in church, which made it all the more special.
One important thing we realized was that, unless we considered something important, we'd never make time for it. Things were just not going to happen on their own. We had to be intentional and make them happen!
Surprisingly, my husband's impromptu nature and my detailed planning skills both played a part in how this summer turned out!
---
Sign up here to have new blog posts delivered directly to your email inbox.
You can also follow along on Facebook and Twitter.
---