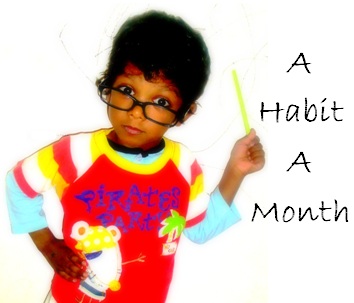 Once upon a time… (err… well, actually until a year ago), I had a regular feature on the blog called, "A Habit A Month", where I shared one habit I'd worked on that month. Umm… except that the habit I'm currently working on took about 10 months to master. Yes, you heard that right… 10 MONTHS! And it wasn't such an impossible-to-master habit either.
Way back in May last year, I started working on my 'Work at Home' plan. I had been working from home for 2 months at that time and I really wanted to streamline my work schedule. Needless to say, things didn't go as planned.
While I did know how to optimize my day, implementing it consistently on a regular basis was a totally different matter. Over the past 10 months, I've had some good days, and some bad days; days I've burned out, and days I've flailed; days when sickness took a toll on our family, and days I've been on the verge of insanity. But I'm happy to say, after months of working on it, I now have a reasonable work schedule that accommodates irregularities at home and pressing work deadlines.
I work an average of 4 – 5 hours a day.
2 hours before lunch when my boys are away at school.

2 hours after lunch while the sons rest or play.

About 15 – 30 minutes after dinner to wind things up (if required).
The challenge was to make sure my part-time work did not affect my primary role as wife, mother and homemaker. My schedule now seems to have a delicate balance, that just might continue to work even if something unexpected comes along. I'm quite happy with this schedule and it works for now. I will have to make some changes in June though, when the boys start Grade 1 and stay back longer in school.
And with that, I'm winding up the "A Habit A Month" feature on the blog. Let's face it, I do not have the time or energy to work intentionally on one more thing within a month's time. If I do manage to master a habit, I'll be sure to blog about it!
—————————————————————————————————————————
Sign up here to have new blog posts delivered directly to your email inbox.
You can also follow along on Facebook and Twitter.
—————————————————————————————————————————