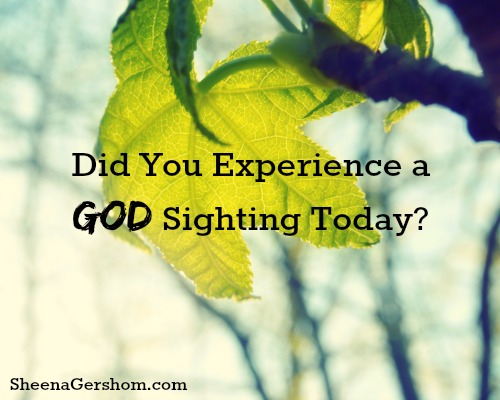 It's VBS week in our church, and we've finally been able to enroll our kids in the VBS. While we do have to spend half the day there with them, it's well worth it to see them learning about God's love with loads of games and activities. And to top it all, it's sharpening their social skills too!
Well, one thing that caught my attention was a tit-bit on God sightings. A God sighting is, as I learnt, something that is undeniably God's handiwork.
The beauty of nature.
An answered prayer.
A personal encounter with God.
An unexpected miracle.
A God-orchestrated coincidence.
The VBS volunteers encouraged the kids to write down their God sightings and stick it on a poster board. And wouldn't you know it… by the end of the first day, the entire board was covered with stickers! And the number of God sightings only increased on the second and third day, as more kids looked out for them.
This made me wonder… how often do we recognize God's handiwork in our lives? I started counting my blessings, so I wouldn't miss out on the simple things I'm grateful for… but so many more slip through my mind before I can jot them down.
I want to encourage you today… keep your eyes open for a God sighting. And when you do… you'll start seeing God's hand even in the midst of your everyday mundane.
Did you experience a God sighting today?
Write it down… Share it with us…
And keep adding to it as the days go by.
—————————————————————————————————————————
Sign up here to have new blog posts delivered directly to your email inbox.
You can also follow along on Facebook and Twitter.
—————————————————————————————————————————