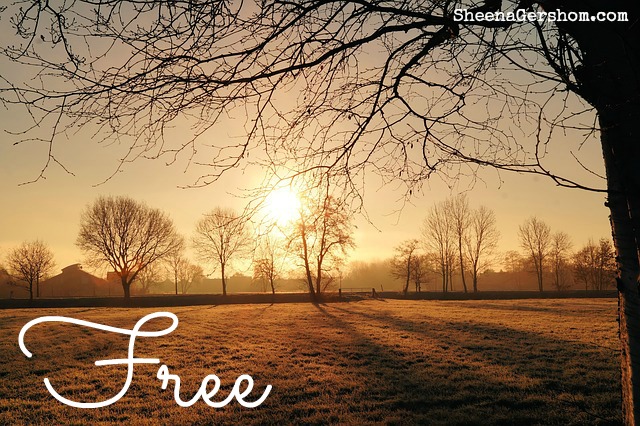 For the past couple of years, I've gotten into the habit of picking a word for each year.
My word for last year was Peace.
And the year before that, it was Persevere.
This year, I chose (or rather, God showed me) the word 'Free'.
And the verse to guide me was:
For freedom Christ has set us free; stand firm therefore, and do not submit again to a yoke of slavery. – Galatians 5:1
I was supposed to blog about this way back in January, but life happened and I let blogging slide :).
What I didn't expect was the fight I had to put up in order to live free this year!
I always knew that Jesus had set me free. I was no longer bound by the chains that used to hold me. But I realized that I had allowed myself to come under the yoke again.
I was bound by stress, anxiety, fear, other people's opinions, and so much more…
I spent the past three months, overcoming struggles I thought I had already overcome. I was fighting the same battles all over again.
You see, Jesus had already won the victory for me. Freedom was mine. But I was not walking in the freedom that Christ purchased for me on the cross.
I had to put to death some old habits, and put on some new ones.
I even wrote down some power words in my journal to remind myself of the freedom I had.
I'm sharing some of those words with you here, praying they empower you as well.
You are:
Free from sin.
Free from shame.
Free from guilt.
Free from anger.
Free from other's opinions.
Free to live.
Free to give.
Free to worship.
Free to serve.
Free to be you.
Along with the freedom, comes responsibility. Christ set us free, so we may live lives that glorify Him. If we aren't, our freedom serves no purpose.
When we don't actively live for Christ, we allow old chains to bind us up again.
That isn't a pleasant feeling, is it?
I hope you'll join me in living free for God's glory!
---
Sign up here to have new blog posts delivered directly to your email inbox.
You can also follow along on Facebook and Twitter.
---