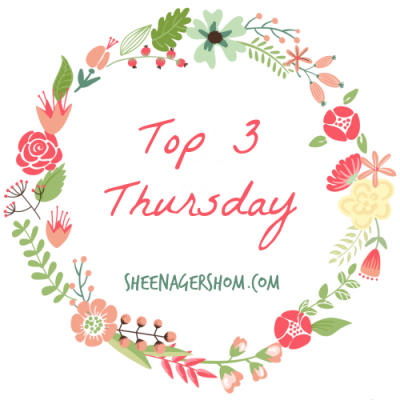 One of the reasons I started blogging was to share with others the things that have inspired me, tips that I've found helpful, and other blogs that have positively influenced me. So, that's what you'll find here on my Top 3 Thursday posts.
Here are 3 blog posts that encouraged me this week… Click through and read them, won't you?
1. 10 Ways to Maximize Moments of Rest @ The Better Mom
2. The false advertising about motherhood @ Lisa-Jo Baker
3. 5 Common Discipline Mistakes Every Parent Should Avoid @ For The Family
If you have read or written an encouraging blog post during the week, would you share the link in the comments below. I'd love to check it out!
—————————————————————————————————————————
Sign up here to have new blog posts delivered directly to your email inbox.
You can also follow along on Facebook and Twitter.
—————————————————————————————————————————