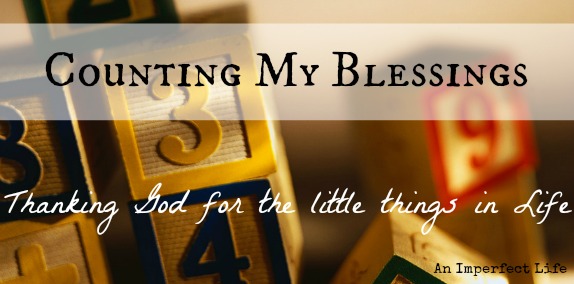 Every week (more or less), I share on the blog all the good things (and bad) I am grateful to God for.  If you'd like to know more, check out these blog posts on why I do it and how to get started.  Care to join me on this journey of intentional thanksgiving?
1561. Ready made chicken masala.
1562. Daily workouts.
1563. Sore muscles.
1564. A husband who delights in imitating my quirkiness.
1565. Remembering the encouraging words my mother said to me almost 2 decades ago.
1566. Fellowship over coffee at a mall.
1567. Financial planning.
1568. The car magazine our sons can't seem to get enough of.
1569. House cleaning that involves the entire family.
1570. Playing indoor cricket with Judah in our living room.
Are you in the habit of counting your blessings? I mean, literally counting them 1, 2, 3… Would you consider joining me on this journey? Would you dare to live fully, right where you are?
—————————————————————————————————————————
Sign up here to have new blog posts delivered directly to your email inbox.
You can also follow along on Facebook and Twitter.
—————————————————————————————————————————