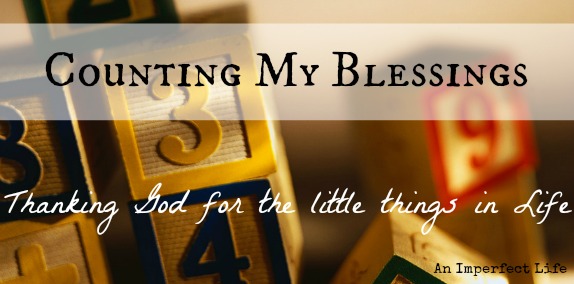 Every week (more or less), I share on the blog all the good things (and bad) I am grateful to God for.  If you'd like to know more, check out these blog posts on why I do it and how to get started.  Care to join me on this journey of intentional thanksgiving?
1501. A home makeover!
1502. A full blown Nerf-gun war between father and sons.
1503. A blessed, hectic Easter weekend.

1504. Witnessing a friend's baptism.
1505. Summer rain.
1506. Late night chats with friends.

1507. A husband who can work from home once in a while.
1508. Playing UNO with the family.
1509. A blog header I'm finally happy with!
1510. Having good friends over.
Are you in the habit of counting your blessings? I mean, literally counting them 1, 2, 3… Would you consider joining me on this journey? Would you dare to live fully, right where you are?
—————————————————————————————————————————
Sign up here to have new blog posts delivered directly to your email inbox.
You can also follow along on Facebook and Twitter.
—————————————————————————————————————————