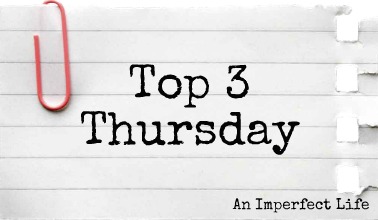 Here are 3 blog posts that encouraged me this week… Click through and read them, won't you?
1. Hope When You Fall Short @ Holley Gerth
2. Six Words You Should Say Today @ Hands Free Mama
3. How Dying Rather Than Trying Produces Fruit In Our Families @ The Better Mom

If you have read or written an encouraging blog post during the week, would you share the link in the comments below. I'd love to check it out!
—————————————————————————————————————————
Sign up here to have new blog posts delivered directly to your email inbox.
You can also follow along on Facebook and Twitter.
—————————————————————————————————————————