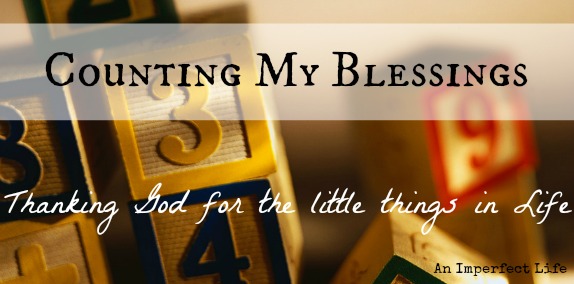 Every week (more or less), I share on the blog all the good things (and bad) I am grateful to God for.  If you'd like to know more, check out these blog posts on why I do it and how to get started.  Care to join me on this journey of intentional thanksgiving?
1431. Encouragement from a friend.
1432. The power of prayer.
1433. Yummy chocolate banana bread.

1434. Three sons in caps and gowns, graduating Montessori.
1435. Jon receiving an award.
1436. That my husband was well enough for a few hours to attend the graduation.
1437. Irresistible Indian sweets & savories.
1438. The boys trying to read the lyrics and sing along in our prayer group.
1439. Three hyper-active sons and one confused, clueless mother.
1440. The realization that the law prevented Jesus from entering the holy place in the Temple, but His sacrifice allows me to enter.
Are you in the habit of counting your blessings? I mean, literally counting them 1, 2, 3… Would you consider joining me on this journey? Would you dare to live fully, right where you are?
—————————————————————————————————————————
Sign up here to have new blog posts delivered directly to your email inbox.
You can also follow along on Facebook and Twitter.
—————————————————————————————————————————