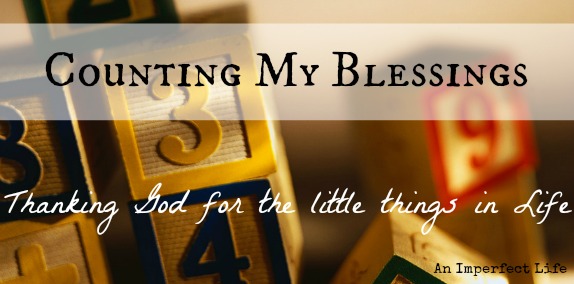 Every week, I share on the blog all the good things (and bad) I am grateful to God for.  If you'd like to know more, check out these blog posts on why I do it and how to get started.  Care to join me on this journey of intentional thanksgiving?
1341. Sleepless on a stormy night.
1342. Crunch gravel at the bus stop.
1343. An 'almost' event-less road trip.
1344. Stress and relief.
1345. Jon trying to read a book all by himself.
1346. My husband doing a collage with the kids.
1347. Judah rubbing his nose against mine; something he used to do as a toddler.
1348. Mountain highs that follow the valleys.
1349. Transformers x 3
1350. Jesus, the sweetest name of all…
Are you in the habit of counting your blessings?  I mean, literally counting them 1, 2, 3… Would you consider joining me on this journey?  Would you dare to live fully, right where you are?
—————————————————————————————————————————
Sign up here to have new blog posts delivered directly to your email inbox.
You can also follow along on Facebook and Twitter.
—————————————————————————————————————————