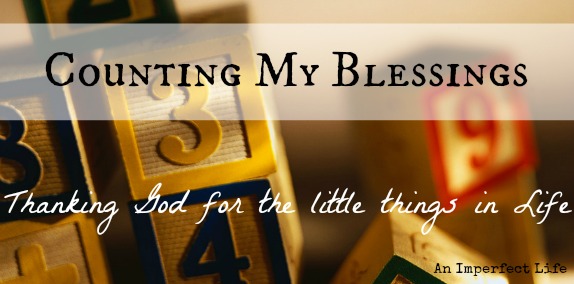 Every week, I share on the blog all the good things (and bad) I am grateful to God for.  If you'd like to know more, check out these blog posts on why I do it and how to get started.  Care to join me on this journey of intentional thanksgiving?
1266. A bee sting.
1267. A hospital visit.
1268. Healing.
1269. The boys screaming India, India, INDIA at home on August 15th.
1270. Jason tickling my toes.
1271. Morning cuddles.
1272. The thought of coffee that wakes me up in the morning.
1273. My aversion to shopping! 🙂
1274. Lessons learnt from women in the Bible.
1275. Acting as a single parent for 3 days – no fun at all!
1276. A fun wedding with friends.
1277. Meeting an online friend in real life.
1278. A safe trip.
1279. Judah saying, "Mama, Jesus is singing in my heart."
1280. … which reminded me of this verse:
"The LORD your God is in your midst, a mighty one who will save; he will rejoice over you with gladness; he will quiet you by his love; he will exult over you with loud singing."  (Zephaniah 3:17)
Are you in the habit of counting your blessings?  I mean, literally counting them 1, 2, 3… Would you consider joining me on this journey?  Would you dare to live fully, right where you are?
To have new blog posts delivered directly to your inbox, you can sign up to receive them by email.