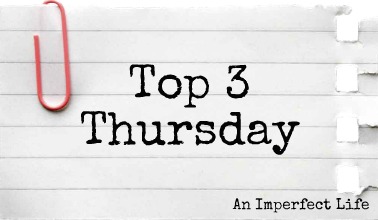 Here are 3 blog posts that have inspired me over the past week. Check them out?
1. Your Family's Greatest Mission @ We Are That Family

2. The Joneses are Overrated @ Roo Mag

3. When You Need to Remember You are Loved @ The MOB Society

If you've read or written an encouraging blog post during the week, share the link in the comments below. I'd love to check it out!
If you don't want to miss a future post, you can sign up to receive new blog posts by email, or in a reader.