This is the second post in the 3-part blog series "When They Stopped Breathing". Click here to read the first post in this series. I pray God will use our testimony to encourage you in your situation. Be blessed!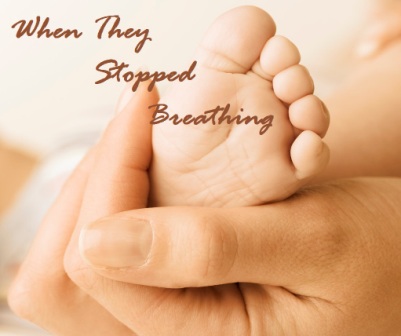 It was January 2009 – exactly a year since our boys left the NICU. It had been a rough week. Jon had developed a fever that took 3 days to subside. Needless to say, Jason soon contracted it from him. It was late evening when we realized that Jason's temperature wasn't going down in spite of the medication. My husband took him to the hospital, and a doctor prescribed him a stronger syrup.
We started Jason on the new medicine and let him nap a little. My husband was awake to keep an eye on him. At 2AM, my husband shook me awake and shared his shocking observation. Jason wasn't responding to any sound. My husband explained that until then, Jason had been awake – playing and responding to my husband's instructions. Simple things like "clap you hands" or "say bye-bye". And then all of a sudden, he stopped responding.
We tried talking to him, clapping our hands, making any noise we could to get his attention – but he wouldn't respond. Our baby was looking at us but not responding to any of the sounds we were making. We prayed. It was a desperate prayer, for we did not know what else to do.
His fever was starting to rise, and although it wasn't time for the next dose, we gave him his fever medicine. We washed his face and wet his body as well. Eventually his fever went down and he fell asleep. Urging my husband to get some sleep, I stayed awake with Jason – constantly checking his temperature and sponging him with water. I was afraid that if I fell asleep, something awful would happen to him.
Early in the morning, I did indeed fall asleep. I had set the alarm to wake me up in an hour, so I could check on Jason. But before the alarm went off, my husband shook me awake. Jason was having convulsions. We splashed water on him and when it didn't stop, my husband rushed him to the nearest hospital.
I had to stay behind with Jon and Judah who were still sleeping. It was a dreadful morning. In my helpless state, all I could do was pray. I feared brain damage and I feared for Jason's life. It took them almost an hour to return back home. At the hospital, the doctors had given Jason a pill to control his seizures. When my husband handed Jason over to me, his body was limp. He had absolutely no energy left in him. Within minutes, Jason brought out the tablet that the doctors had given him and he fell into a deep sleep.
We were helpless and terrified. We prayed, trusting God for Jason's life. We prayed that his brain functions would be normal and that he would respond to us again. That's when God spoke to our hearts – He assured us that Jason would be fine. We called a few people we knew, who could support us in prayer. While Jason was sleeping, one of the pastors from our church came home and prayed with us.
Jason woke up after a few hours, and he was perfectly fine. He responded to our voices and to other sounds around him. His fever disappeared (and didn't return for at least a month). To us, that was a miracle – considering that he brought out the medicine he was given at the hospital.
God had saved yet another life in our family and through it, strengthened our faith. Our faith in Him may have faltered when fear gripped our hearts, but God was faithful. He preserved Jason's life… again! Jason is now an intelligent and energetic 4 year old – a living, breathing testimony of God's unfailing grace. Thank you Jesus, for Jason's life!
"…He that keepeth thee will not slumber. Behold, he that keepeth Israel shall neither slumber nor sleep. The LORD is thy keeper…" (Psalm 121:3-5)
Other posts in this series: