Today, we begin a series titled "When They Stopped Breathing". It is the story of how each of our sons stopped breathing… And how God gave them back their life! I will be re-telling the story in parts – 3 blog posts spread over this week. I pray God will use our testimony to encourage you in your situation. Be blessed!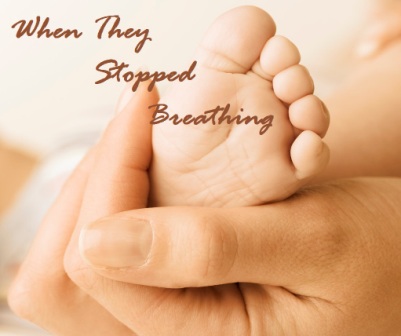 January 29, 2008. Our boys were 50 days old and weighed 1.7 kilograms each. Their doctor declared them healthy enough to be discharged from the hospital. It was the moment we had been waiting for… After 50 days we could finally take our babies home :)!
We had their new clothes and blankets all picked out for them to go home in. My husband got the car washed & and the interiors vacuumed. We hired a driver to drive us back home in our car. My parents were with us to lend an extra hand. We were all pumped up and ready to go.
Something we didn't foresee was discrepancies in the hospital bill that took the entire day to settle. By the time we had settled the bill, it was late evening. Needless to say, we were exhausted from all the packing and caring for 3 babies. I had no energy left to dress the babies up in their new clothes or even wrap them up in the blankets we had chosen to take them home in. We just wanted to be back home.
It must have been around 8 in the night when my dad & my husband left the room in order to load our things in the car. My mother and I were still in the hospital room with our 3 babies. The nurse had just administered polio drops, the babies were done with their feeds and they were sleeping.
All 3 babies were sleeping side by side on the sterile white sheets of the hospital bed. All seemed well at that time, but in a few minutes the stillness in the room was shattered. Something did not seemed right with Judah. His eyes were open and they had a vacant look in them. I rushed to his side and found his chest heaving… struggling to breathe. My baby couldn't breathe.
Involuntarily, I started praying. As I tried to revive him, my mother rushed to the nurses station that was right outside our door. A nurse ran in, took Judah from my arms and hurried out. I was in tears, pleading with God for his life. I could not follow the nurse as Jason & Jon were still asleep in the room. I was helpless… All I could do was pray.
Thankfully, just moments later, my husband and my dad returned and my mother quickly briefed them. My husband took one look at my tear-stained face and rushed out to find Judah and my dad followed him. A few moments later they returned with the assurance that the nurses were able to revive Judah and that a doctor was currently examining him.
Relief flooded my heart. With a burst of praise, we thanked God for the life He had given Judah… again… God who gave him life, made him breathe… again…
The doctor suspected that the polio drops might have triggered some allergy. But thankfully, they said Judah was stable and could go home as planned. I held my baby boy close throughout the ride home.
It was a night we will never forget. One of many that have left us helpless and scared, but totally dependent on God alone. Thank you Jesus, for Judah's life!
"Bless the LORD, O my soul; And all that is within me, bless His holy name! Bless the LORD, O my soul, And forget not all His benefits." (Psalm 103:1,2)
Other posts in this series: